It may well be a good 6 long months until the glorious Chelsea Flower Show throws open its gates in May 2016 but in the depths of a soggy autumn what better event to look forward to.
The big guns have been announced with 16 large Show gardens, 6 perfectly formed Artisan gardens and 6 ground-breaking Fresh gardens. With some new faces in the Great Pavillion and the usual pomp and ceremony expected of Chelsea, it's going to be another great show.
Returning in the Show Garden category, after last years success we have James Basson with what is sure to be another scented, evocative Provencal masterpiece; Jo Thompson with a tribute to the Chelsea barracks and heavy on the roses (cue the songs!); Chris Beardshaw with a courtyard garden that will find a new home at Great Ormond Street Children's Hospital after the show; Matthew Wilson, a first-timer last year, with a celebration of Yorkshire; and Charlie Albone, breaking his vow of being a one-timer, heading over from Oz once more with a Melbourne garden.
Joining them are some Chelsea veterans (they'd hate me calling them that!) Andy Sturgeon has the Daily Telegraph slot with a garden to be created using an array of master craftsmen and featuring some unusual plants; Diarmuid Gavin's much-awaited return is sure to inspire with his sense of fun, drama and a dash of frivolity with a scheme based on british eccentricity; Cleve West has the M&G spotlight this year with a woodland landscape reminiscent of his youth on beautiful Exmoor; Catherine MacDonald was last at Chelsea in 2014 working with Susanne Hunter on a tapestry filled Massachusetts garden which won Silver-Gilt. Catherine's sponsor is Hartley Botanic so naturally a glasshouse is central to the design.
Hugo Bugg returns for his second Chelsea after his success winning RHS Young Designer of the Year (2010) with a garden based around water and inspired by the plants of Jordan. Joining him is last years award winner Sam Ovens sponsored by Cloudy Bay: the sponsors who won Gold last year with the adorable Rich Brothers and their moving shack. I shall certainly be rooting for Sam since we have similar backgrounds: we both grew up on farm's in Cornwall. Sam's design includes a cabin, a pontoon and a reflective pool and I think the planting will be very calm with grasses and pines. I hope Sam has drawn inspiration from the coasts of Cornwall as well as the terrain of New Zealand.
It's always great to see debut designers but this year we also have an escapee crossing the boundary from Great Pavilion to Main Avenue with plantswoman Rosy Hardy creating a garden of streams and what's sure to be outstanding planting. We also a have a debut designer joining a veteran, as designers Chihori Shibiyama & Tea Yano create their Watahan East & West Garden which will attempt to fuse the two cultures in a garden.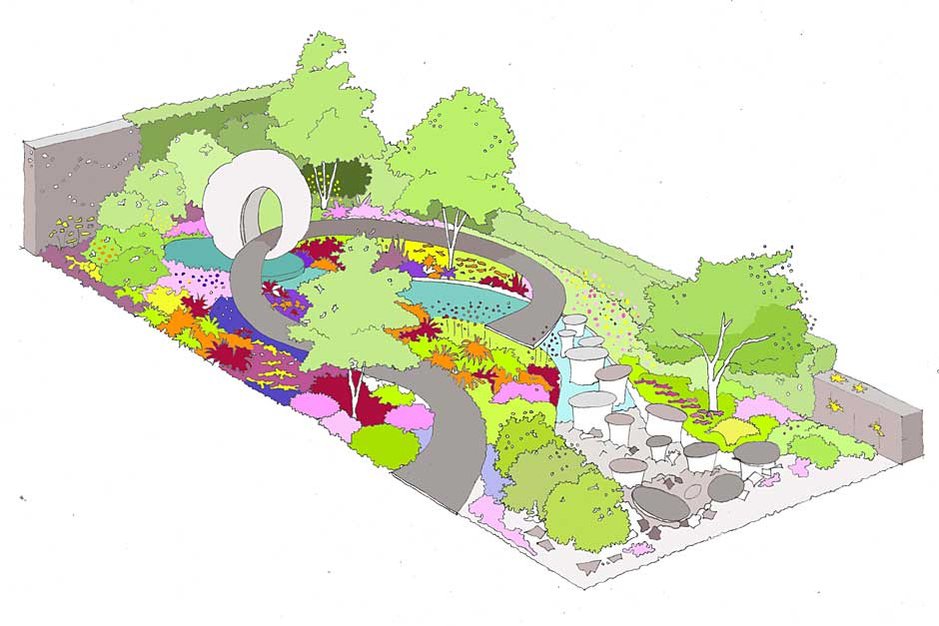 Joining the female ranks this year is Hay Hwang with her 'Smart Garden' sponsored by LG Electronics which is set to thrill all Scandi-style lovers. Note: in total there will be a whopping 11 female designers this year! Sue Bigg's will be delighted having put out the plea last year for more women at Chelsea.
From Ireland, Paul Martin returns to Chelsea after last winning a Silver in 2003 I believe. His Garden of Mindful Living is a haven of calm, with sliding doors and trickling water in a garden for yoga and contemplation, full of eastern promise. Last but certainly not least we have Chelsea debutante Nick Bailey, the current head gardener of neighbouring urban garden The Chelsea Physic Garden. His mathematical, snaking design is sure to be filled with interesting plants and beautiful combinations.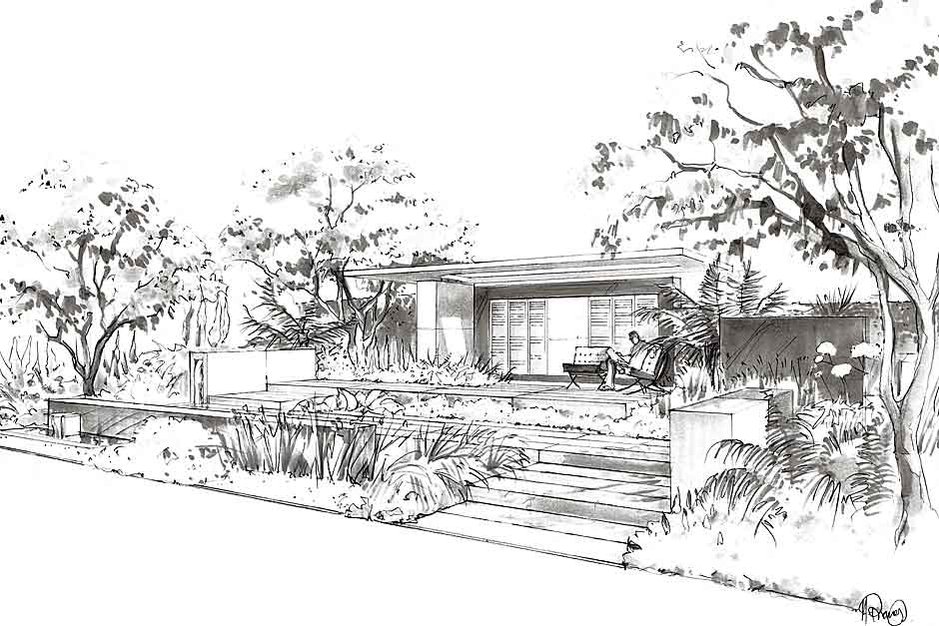 I look forward to the exquisitely crafted Artisan gardens every year and with just 6 entered they will have to be special. I'm looking forward to seeing returnee John Everest's garden, alongside Sarah Eberle's floating garden.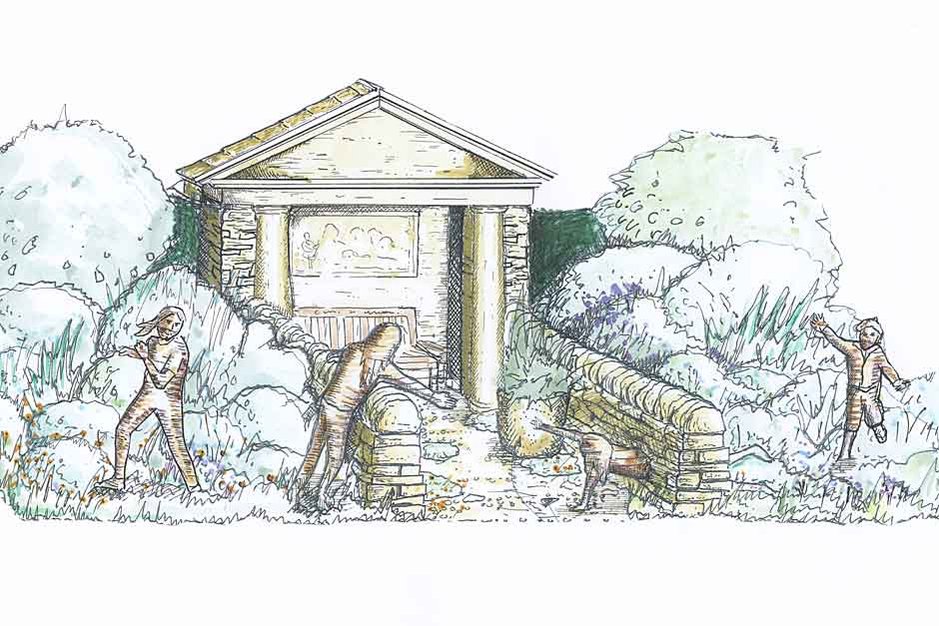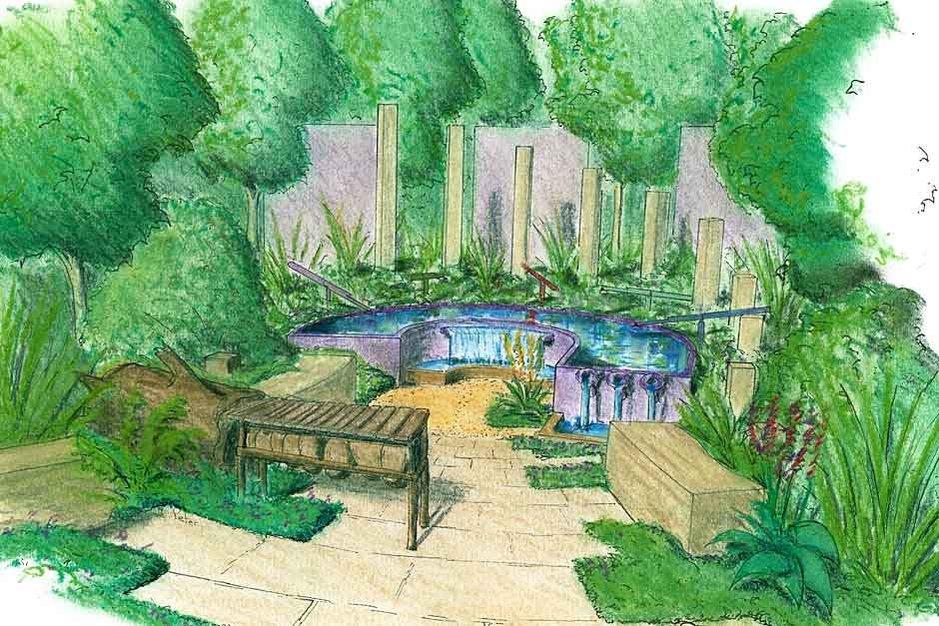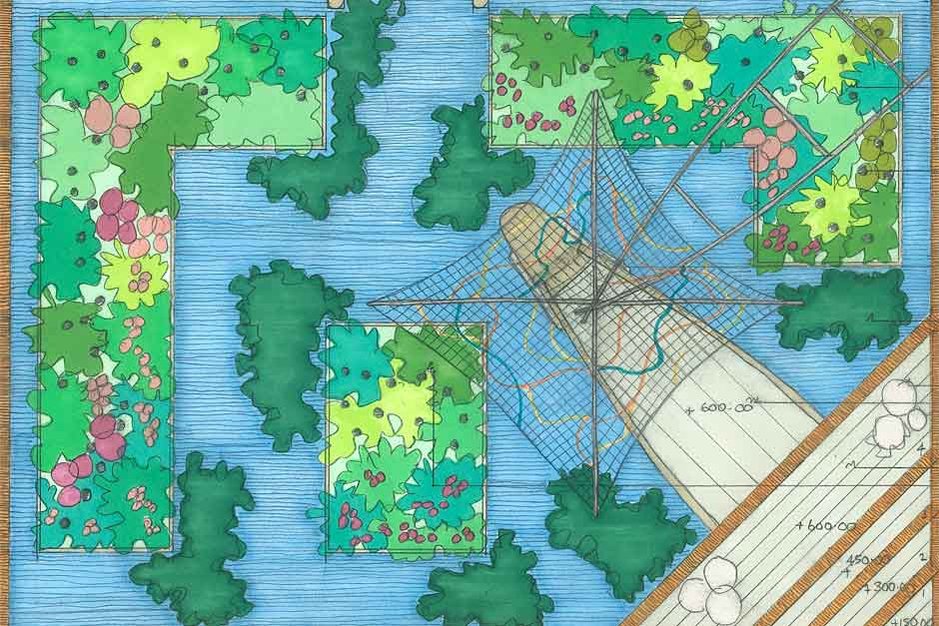 In the Fresh category, we have new and old faces too and a medley of them for all tastes. I'll cover these in more detail at a later date, once I've worked them out myself!
All-in-all an eclectic but interesting mix of old, new, fresh and venerable.
All images credited to the RHS.