A new client with a beautiful apartment overlooking the Clifton gorge in Bristol has invited me to turn her unused balcony space into a place for eating, relaxing and enjoying the view. I've started with some ideas using the wonderful Pinterest website which is invaluable both for collecting images for mood boards and for sharing ideas with clients to find out what they like and most importantly what they don't like.
Balconies are often badly utilised as outdoor rooms and yet the additional sense of space they create has huge potential. Even if your balcony doesn't come with a magnificent view of rolling hillsides, sparkling water or even a vibrant cityscape, by merely embracing the additional light and air outside your bricks and mortar you gain space to breathe and enjoy.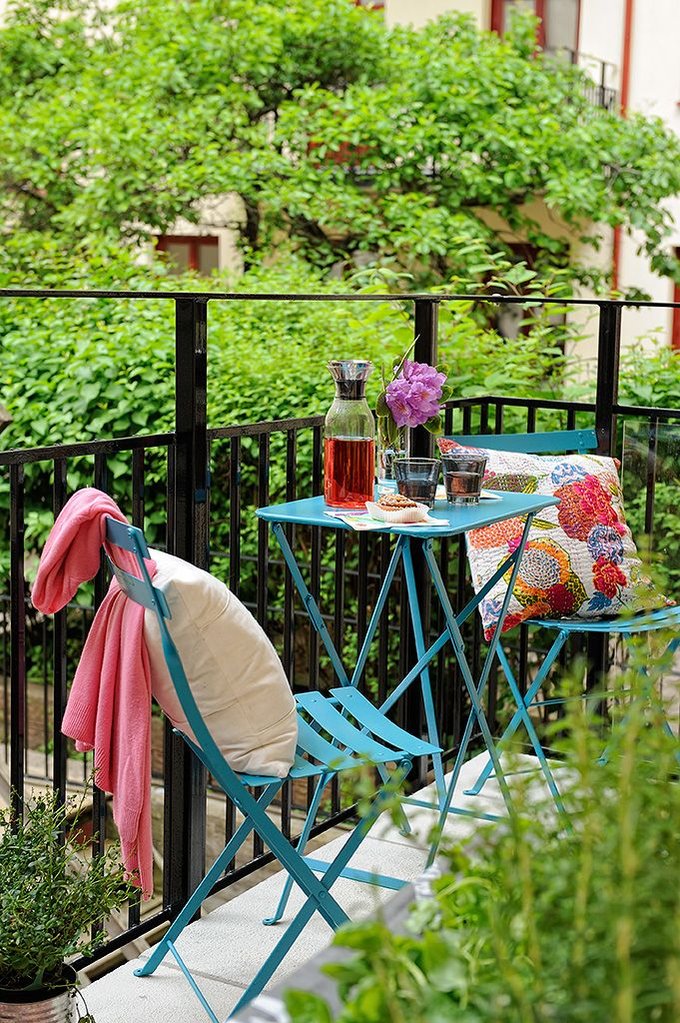 Start by deciding where you want to sit, relax, eat or simply stand. Look at furnishings and chose materials - wood, metal or modular seating?
Do you like modern, vintage or rustic?
Next think about the soft furnishings - cushions, throws, blankets, rugs and again chose the style you like - floral, geometric, plain or patterned. Do you prefer linen cotton or velvet. If you write yourself a brief of these things it will narrow down your selections and you have a starting point.
Sketch out your plan and see if it fits the space, you could even use cardboard templates on the balcony floor to help. Next start sourcing those particular items with the measurements of your space. Don't overcrowd or create hazards but remember you can use the railings and vertical spaces to great effect on balconies with lighting, wall art and plants.
Lanterns always look beautiful in collections but consider where they will be placed and with all items remember the windy days… both furniture and decorative items will need to be able to survive the odd gust of wind, no matter how sheltered you may think your space is!

My final tip would be to give yourself freedom in choosing furniture - if you have pieces that can be used for other purposes, such cushion storage, somewhere for the blankets, the candles, the extra coasters and how these can all be built in to the design. Chose furniture that you could move around to suit different situations - benches holding plants can be used for additional seating. Boxes holding blankets can become occasional tables. Let everything have a purpose, let each piece be beautiful and your new balcony will draw you out to enjoy it in all seasons.
All items shown are credited on my Pinterest page https://www.pinterest.com/natalieashbee/balcony-gardens/