How does a garden designer in Bristol fill the school holidays?
August 24, 2015
How does a garden designer in Bristol fill the school holidays…?
When the school holidays started I must admit dreading the time about to stretch ahead of me. Living in a city, with the prospect of entertaining three young children (twin girls aged 4 and a son aged 10) for 8 long weeks…. what on earth were we going to do for that amount of time together?

I've always found that at around week 3 our children become our own again. When they are at school/preschool they are very much influenced by their friends and the adults around them but once they have have settled back into the way our family runs, they become 'ours' once more with all their wonderful little idiosyncrasies.
Our children are adorable. Ok so every parent says that but so they should. Young children have simple needs that need fulfilling in order to make them happy: love, nourishment, sleep and entertainment, all of which can be ticked off by using the world around us.
We rent a small house with a shared lawn area which the children use for a chunk of every day for various activities : tennis, water fights, a paddling pool, riding scooters, playing tag, reading in a wigwam, eating ice creams. We're also lucky to have a private courtyard which fits a table and chairs for meals outside on warm days and a double swing for endless swinging.
The real turning point for our family life has been our allotment. We applied for one as soon as we moved here in April 2014 from Cornwall and after just one year we have a site in the Cumberland basin with a view of the Suspension bridge. It's surrounded by an abundance of trees and every plot has a personality of its own to match the wonderful gardeners that tend them. (More on our allotment in a blog coming soon!) Here we have sown, tended, watered, weeded, picked, cooked and eaten all summer long. With the addition of a 10ft polytunnel which needs watering we go there nearly every other day and the days in between have been filled with a myriad of fun activities.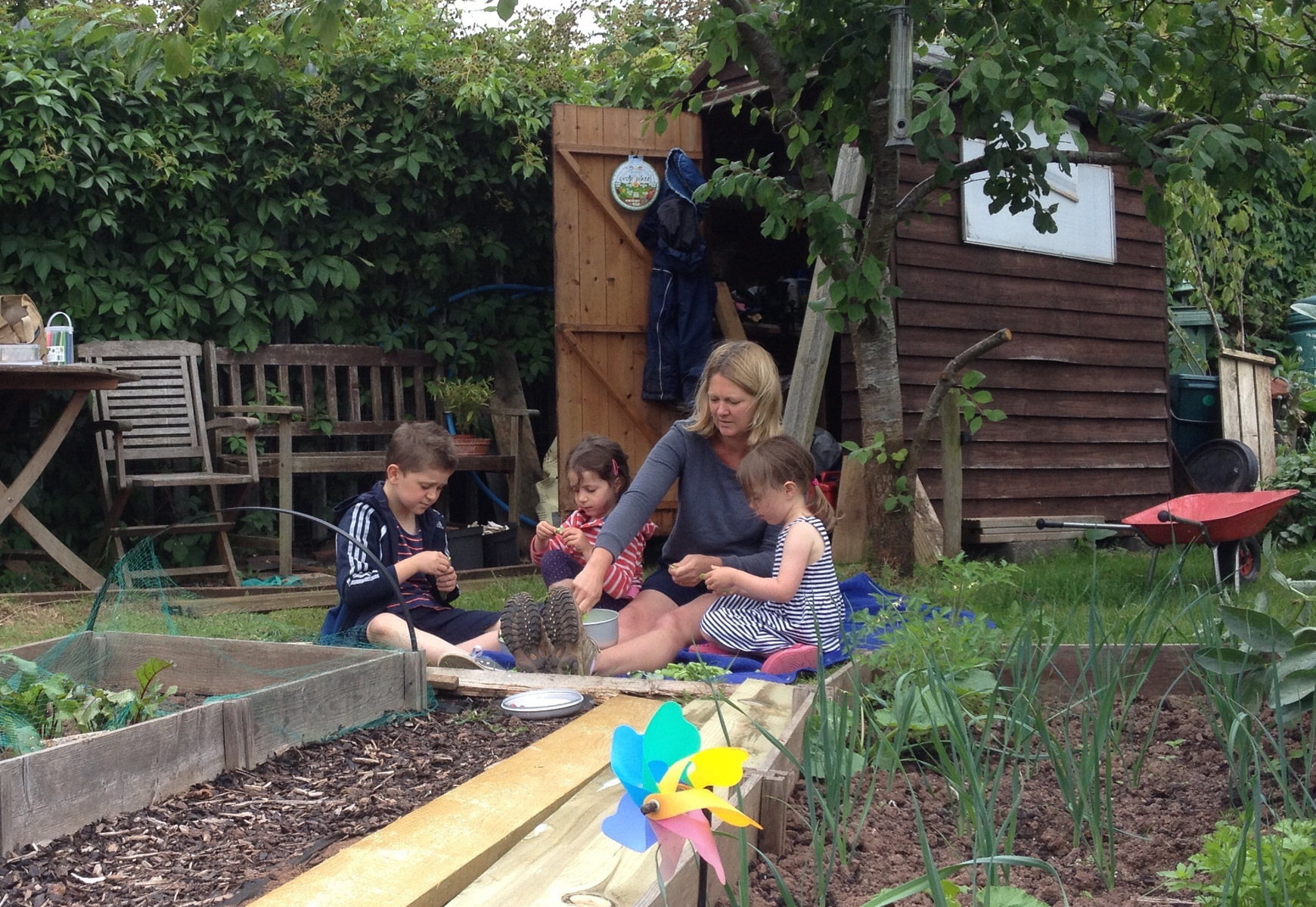 To break the time up into manageable chunks we had a few days at my fathers in Cornwall and saved for a special holiday in Ibiza to finish the summer but we found plenty to do in the city.

Here's what we have packed in so far and will hopefully give you some ideas if you're starting to flag as we enter week 6:
National trust properties - Tyntesfield, Prior Park Landscape garden, Leigh Woods; Ashton Court balloon festival; Ashton Court miniature railway; Portishead pool; Clevedon pebble beach; Cycling on the downs; Clifton Park; Bristol Zoo; Longleat; Bristol Museum; The M Shed; Shaun the sheep trail; Bristol Kite festival. You could also try Noah's Ark and The Wild Place - we actually ran out of holiday time!